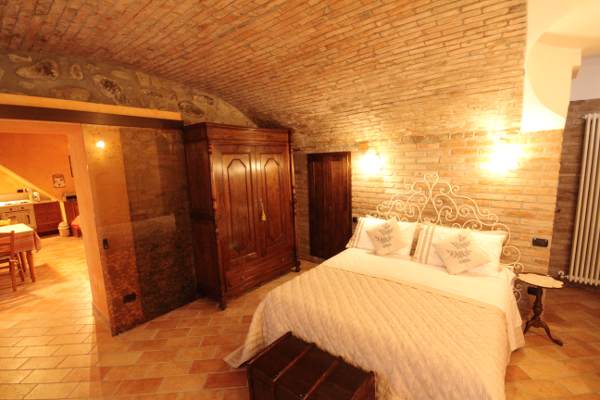 Historical, Refined and Comfortable
The Orange Suite:
Historical with its vaulted ceilings, the exposed stone….
Refined in every small detail like the beautiful glass doors and mosaics in the bathroom
Comfortable with its sauna to present you a unique holiday experience
Hospitable Suite on the ground floor of the eighteenth-century house with living room with kitchen, a large bedroom and bathroom with sauna.
E' It equipped with every comfort and elegantly furnished.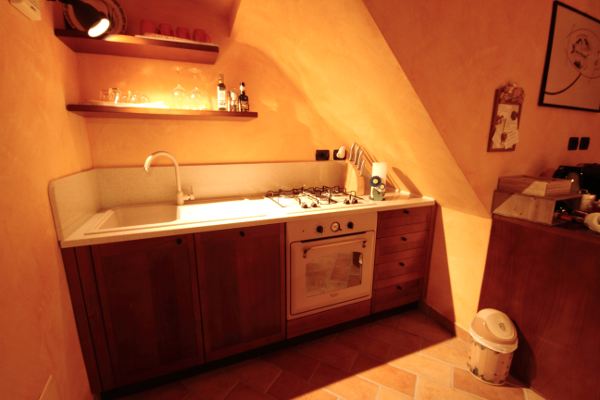 The kitchen
Equipped for every need where you can cook freely.
Full fridge, dishwasher coffee machine with pleasure waffles, Tea drinks.
Available champagne.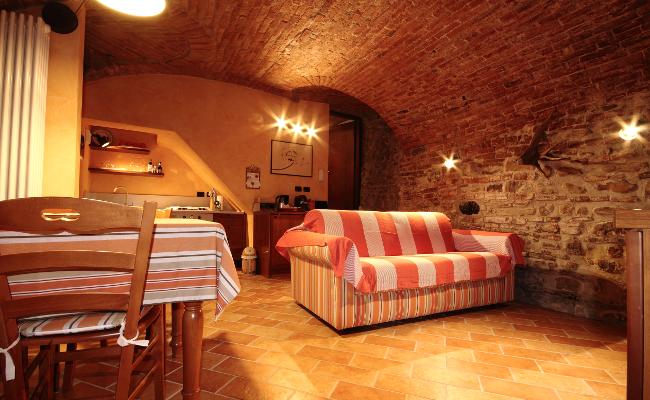 The livingroom
Relaxing and comfortable with large LCD TV and striking pellet stove.
Complete the living presence of a comfortable sofa.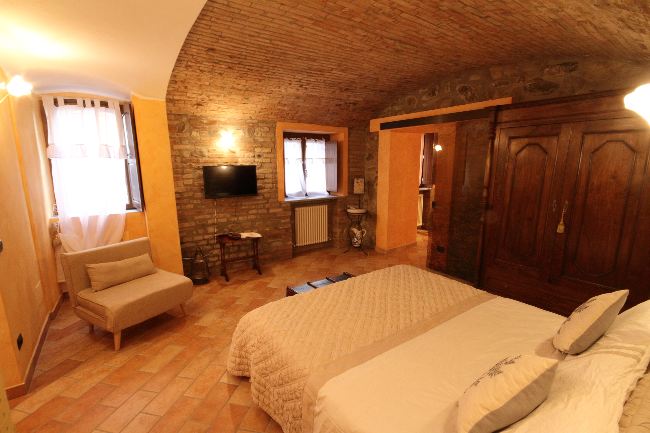 The bedroom
Characterized by the precious solid wood wardrobe, glass doors, the double bed in wrought iron and wall-mounted LCD TV.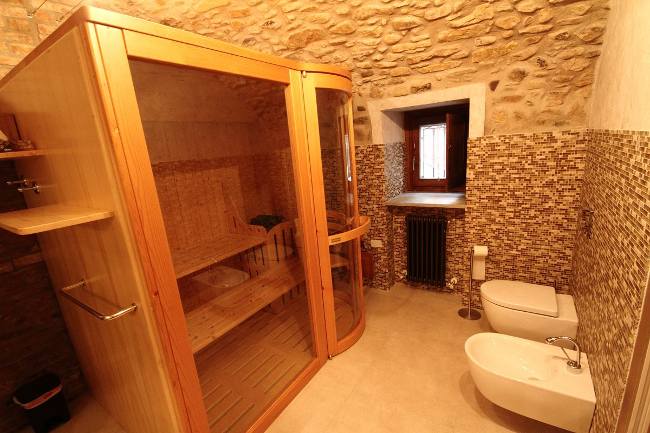 The bathroom
Characterized by the presence of sauna and the beautiful mosaic in the shower